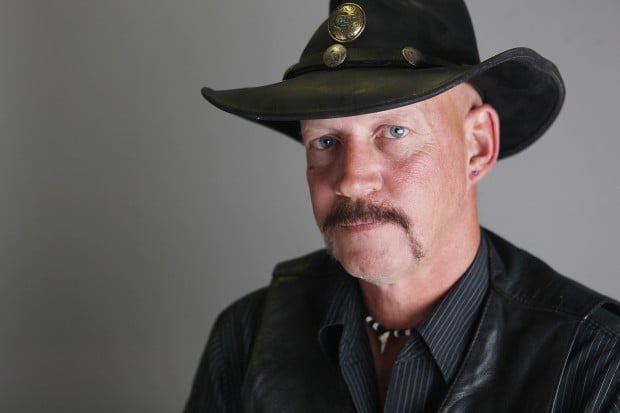 Rapid City Journal: The Summerset man who fired four live rounds into a crowd of tourists last month in Hill City while performing with a re-enactors group turned himself in Wednesday to answer a federal weapons charge, though he will not face local charges in the incident.
Paul Doering, 49, made an initial appearance in Fargo, N.D., on charges of being a felon in possession of a firearm, a felony. He was released after the court appearance, according to assistant U.S. Attorney Mark Salter.
Doering will not, however, face local charges for the Hill City incident, according to Lara Roetzel, the chief deputy state's attorney for Pennington County. Roetzel said the most the state's attorney's office could have charged Doering with was a misdemeanor.
Live rounds that injured three people watching a benefit re-enactment by the Wild Bunch Reinactors group were traced back to a .45 caliber handgun Doering used during the performance.
The performance took place June 17 in downtown Hill City. The Wild Bunch has not performed since the incident.
Jose Pruneda, 52, of Alliance, Neb., Carrol Knutson, 65, of Birchwood, Minn., and John Ellis, 48, of South Connellsville, Pa., were wounded by the live rounds.
Doering is charged with one count of being a felon in possession of a firearm. His arraignment is set for 11:30 a.m. on Aug. 11 in Rapid City when he is required to enter a plea.
If convicted, Doering faces a potential sentence of up to 10 years in prison. There is a possibility that the penalty could be enhanced, which would elevate the sentence range from 15 years to life in prison, Salter said.
Doering has a criminal history dating back to the early 1980s.
According to Minnesota court records, Doering served time in prison for two aggravated burglary convictions in the early 1980s and second-degree burglary in 1990. He was also charged with escape.
Doering was back in custody in 2000 and 2001 after he was convicted of fleeing from law enforcement.