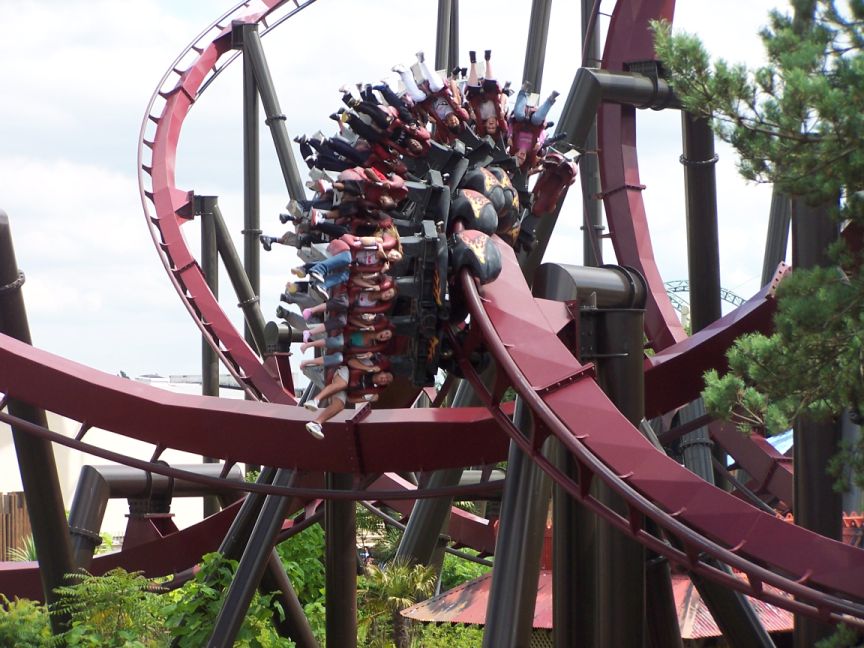 UK Press Association
: A theme park has installed super-sized seats on one of its most popular rides after an "embarrassing" number of people had to be turned away because they were too big.
Thorpe Park in Surrey said it had to tackle the heavyweight issue to make sure all its customers could enjoy the Nemesis Inferno ride.
The park's divisional director Mike Vallis said: "We listen to the concerns of our customers and continually monitor trends, so that we can modify our offering to ensure we're giving them the very best possible experience.
"The reality is that we are super-sizing - and that's a fact we're embracing. Why shouldn't people be comfortable when they are enjoying a day out with their friends or family?"